Finally, studio fixtures that give you the brightness you need, the color you've been craving, and the control you deserve. You're uncompromising and discerning. Your tools should be too.
EXPERIENCE THE fos/4 ESSENCE
Over a decade of research has been realized in the fos/4 fixtures. It's time to give your viewers the most realistic environments and skin tones possible. Why fix in postproduction what you can realize in production? fos/4 Panel and fos/4 Fresnel are available in both a white light Daylight HDR array and a full color Lustr X8 array.
Lustr X8 Array with Deep Red
With eight colors of LEDs, we render skin tones, sunsets, and moody saturated scenes better. We've reached further into the corners of the CIE color space to grab the deepest red – a red that is essential to accurately capture the warm glow of firelight, romance at sunset, and the most nuanced skin tones.
Compared to other leading studio lights, fos/4 is brighter at nearly all color points.
fos/4 fixtures are designed and made in the ETC factory in Wisconsin, USA. But if you need more than fixtures, we've got you covered. fos/4 was designed to work with a full system of ETC products. Click below to read more about our consoles, apps, rigging, and other fixtures.
Over a decade of research is realized in the fos/4 Panel. Whether on set or on location, fos/4 delivers intense light output without sacrificing color quality.
fos/4 combines the best features of a true Fresnel with those of an LED fixture. Predictably nuanced color from reality, to the camera, to the screen. fos/4 knows what the camera sees.
Predictable nuanced color from reality, to the camera, to the screen. See how fos/4 will transform how you work each day.
Download the fos/4 brochure
Download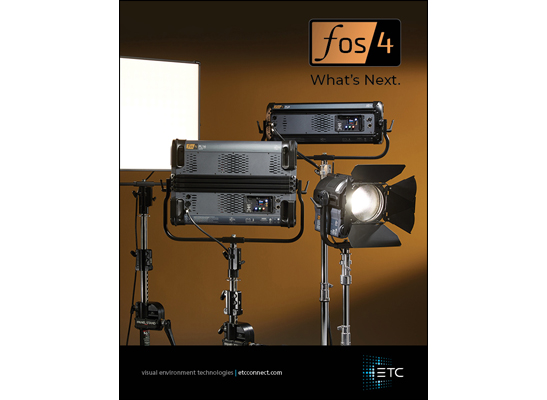 Want to see fos/4 fixtures up close and personal? Click the button below and we'll contact you to set up a time that works for your schedule. See for yourself how fos/4 makes your job as a DP, gaffer, SLT, or programmer easier than ever before.
Contact us About fos/4
Schedule your Online Demo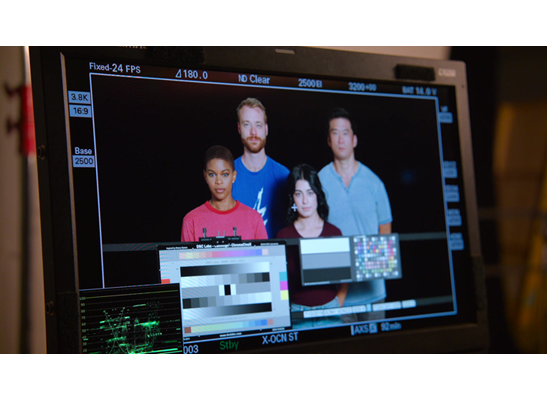 ETC's unmatched customer support is available 24 hours a day, seven days a week, 365 days a year. Our global company thrives on its ability to be there for you whenever you need us. Not only do we stand behind our customers, we stand behind our products. With over 40 years of experience in the lighting world, we've come to hold quality to the highest standard. That's why we are able to offer a five-year warranty on all full LED fixtures and a ten-year warranty on every LED array we manufacture.
Read more about our commitment to you.