fos/4およびSource Four LED Series 3
必要な明るさ、求めていた色、あなたにふさわしいコントロールを提供するパネルライトがついにリリースされました。感受性が高く妥協を許さないあなたに選ばれしライトの誕生です。あなたのツールもそうあるべきです。
スタジオ灯具の開発には、10年以上の研究が費やされてきました。再現したい空間と肌のトーンをこれまでになくリアルに映像化することを実現したのです。プロダクションで実現できることを、ポストプロダクションで修正するのは何のためですか?fos/4 Panel, fos/4フレネルとSource Four LED Series 3は、白色光と Daylight HDR アレイフルカラー Lustr X8 アレイの両方で使用できます。
8色のLEDが、肌の色合い、夕焼け、情緒あるシーンを適切に再現します。ETCはCIEカラースペースの境域まで追求することにより最高のディープレッドを実現しました。暖かみのある炎の輝き、ロマンチックな夕焼け、繊細なスキントーンをディープレッドがより的確に捉えます。
弊社のスタジオ灯具の明るさは、カラーポイントのほぼ全域で、他社製の各種パネルライトを上回っています。
スタジオ灯具の設計および製造は、米国ウィスコンシン州にあるETCで行われています。ただし、灯具の特注にも対応しています。ETC製品は、システム全体を使用してデザインされています。コンソール、アプリ、各種装置、その他灯具の詳細については、下記をクリックしてください。
Over a decade of research is realized in the fos/4 Panel. Whether on set or on location, fos/4 delivers intense light output without sacrificing color quality.
fos/4 combines the best features of a true Fresnel with those of an LED fixture. Predictably nuanced color from reality, to the camera, to the screen. fos/4 knows what the camera sees.
Predictable nuanced color from reality, to the camera, to the screen. See how fos/4 will transform how you work each day.
Download the fos/4 brochure
Download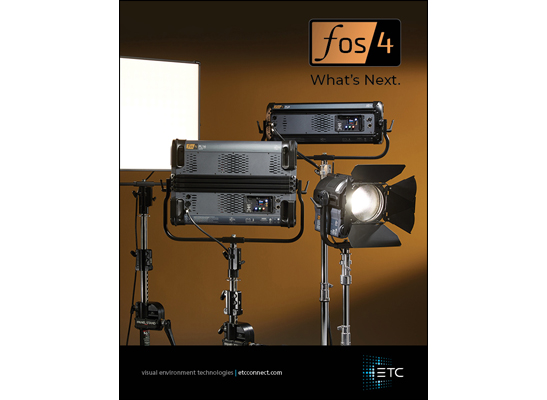 Want to see fos/4 fixtures up close and personal? Click the button below and we'll contact you to set up a time that works for your schedule. See for yourself how fos/4 makes your job as a DP, gaffer, SLT, or programmer easier than ever before.
Contact us About fos/4
Schedule your Online Demo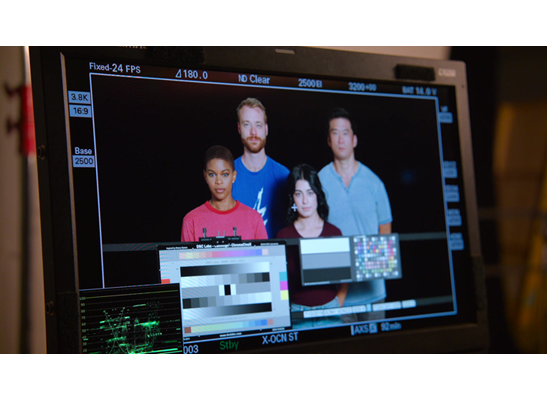 ETC's unmatched customer support is available 24 hours a day, seven days a week, 365 days a year. Our global company thrives on its ability to be there for you whenever you need us. Not only do we stand behind our customers, we stand behind our products. With over 40 years of experience in the lighting world, we've come to hold quality to the highest standard. That's why we are able to offer a five-year warranty on all full LED fixtures and a ten-year warranty on every LED array we manufacture.
Read more about our commitment to you.