fos/4 y Source Four LED Serie 3
Finalmente, las luces de estudio que le brindan el brillo que necesita, el color que ha estado anhelando y el control que se merece. Usted es intransigente y perspicaz. Sus herramientas también deben serlo.
ESTÁNDARES QUE ESTÁN LEJOS DEL ESTÁNDAR
Se ha realizado más de una década de investigación en los accesorios del estudio. Llegó el momento de ofrecer a sus espectadores los entornos y tonos de piel más realistas posibles. ¿Por qué arreglar en postproducción lo que puede realizar en producción? fos/4 Panel, fos/4 Fresnel y Source Four LED Serie 3 están disponibles tanto en una gama de luz blanca Daylight HDR como en una gama Lustr X8 a todo color.
Con ocho colores de LED, reproducimos mejor los tonos de piel, los atardeceres y las escenas saturadas de emoción. Nos adentramos más en las esquinas del espacio de color CIE para tomar el rojo más profundo, un rojo que es esencial para capturar con precisión el cálido resplandor de la luz del fuego, el romance al atardecer y los tonos de piel más matizados.
En comparación con otras luces de estudio líderes, nuestras luces de estudio son más brillantes en casi todos los puntos de color.
Las luces de estudio están diseñados y fabricados en la fábrica de ETC en Wisconsin, EE. UU. Pero si necesita algo más que solo luces, tenemos lo que necesita. Nuestras luces están diseñadas para funcionar con un sistema completo de productos ETC. Haga clic a continuación para leer más sobre nuestras consolas, aplicaciones, aparejos y otras luces.
Over a decade of research is realized in the fos/4 Panel. Whether on set or on location, fos/4 delivers intense light output without sacrificing color quality.
fos/4 combines the best features of a true Fresnel with those of an LED fixture. Predictably nuanced color from reality, to the camera, to the screen. fos/4 knows what the camera sees.
Predictable nuanced color from reality, to the camera, to the screen. See how fos/4 will transform how you work each day.
Download the fos/4 brochure
Download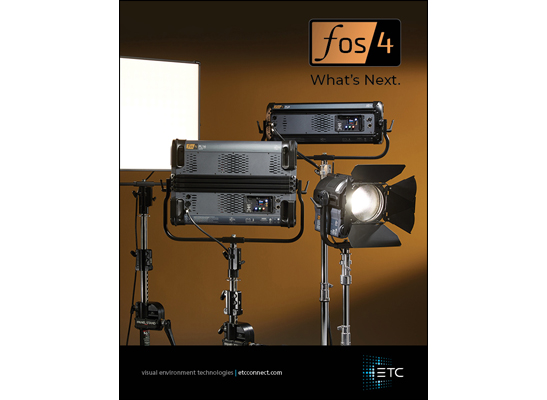 Want to see fos/4 fixtures up close and personal? Click the button below and we'll contact you to set up a time that works for your schedule. See for yourself how fos/4 makes your job as a DP, gaffer, SLT, or programmer easier than ever before.
Contact us About fos/4
Schedule your Online Demo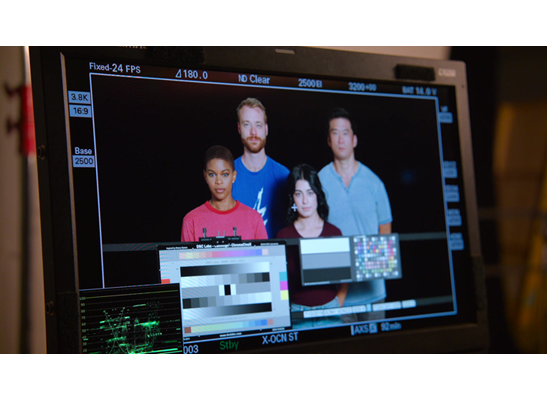 ETC's unmatched customer support is available 24 hours a day, seven days a week, 365 days a year. Our global company thrives on its ability to be there for you whenever you need us. Not only do we stand behind our customers, we stand behind our products. With over 40 years of experience in the lighting world, we've come to hold quality to the highest standard. That's why we are able to offer a five-year warranty on all full LED fixtures and a ten-year warranty on every LED array we manufacture.
Read more about our commitment to you.